About Kilimanjaro Experts
Henry
Henry Stedman is the author of the bestselling guide book to the mountain, Kilimanjaro: The Trekking Guide to Africa's Highest Mountain. Now in its fifth edition, it has sold well over 100,000 copies since its first publication in 2001. He also created and maintains this website, which has been viewed and used countless millions of times by countless millions of people since it's inception in 2006. 
 Henry has scaled the mountain more than 30 times. He has also cycled around its base, and has also summitted Mount Meru on half a dozen occasions too. Nevertheless, friends still describe him as living proof that virtually anyone can climb Kilimanjaro.
Joshua 

Joshua Ruhimbi has been leading climbs on Kilimanjaro for over a decade now, and has reached the summit well over 200 times. Chosen for his experience, professionalism and the fact he's a lovely bloke, Joshua started off his Kilimanjaro career as a porter in 1999 and has risen through the ranks to become the chief guide at Kilimanjaro Experts.
A son of a school teacher and a member of the Haya tribe, which has its base near Lake Victoria, close to the border with Uganda, Joshua today lives just outside Arusha and is the father of four children.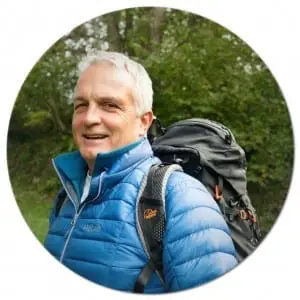 David
David Squire has worked on Kilimanjaro for over a decade and has climbed every route on the mountain. His experience stretches beyond Kili, however, having trekked widely in Africa including climbs on Mounts Meru, Kenya and Stanley, as well as other destinations around the globe.
These days much of his time is spent helping other people to experience the great outdoors, for in addition to being a qualified Walking Group and Mountain Leader, as well as an Expedition Assessor for the Duke of Edinburgh Award scheme, he is also our main trek coordinator.

Ibrahim
Ibrahim Mashaka started his mountain career back in 2009 as a porter, but was soon climbing the ladder and became a guide just a year later. Described by colleagues as knowledgeable, meticulous and conscientious, and by trekkers as "just brilliant', he is one of our main guides.
Janeth
At 22, Janeth John Johnathany is one of our youngest guides, though she's been working on the mountain since 2015. One of only about a dozen female guides currently working on Kilimanjaro, Janeth found the mountain a natural home for her adventurous spirit – and as she herself admits, she loves her job! Janeth currently works on the trek as an assistant guide in order to build up some more experience.